10 Apr

What makes Wuhan so special?

Universities, lakes, food and WeWork.

Wuhan University is one of the most beautiful campuses in China, featuring its large vegetarian area, cherry blossoms and historical architectural design. Huazhong University of Science and Technology is well-reputed for engineering and science. In addition, Wuhan is the city with the largest amount of university students in China.
(Wuhan University)
The city is home of various delicious foods like hot dry noodles, ZhouHei duck (a kind of spicy duck) and many more.

The Yangtze River and Wuhan Yangtze River Bridge, which is the most magnificent bridge & the first bridge across the Yangtze River that is ever built to cross the Yangtze River.
City with hundreds of lakes. It is one of the cities with the largest number of lakes in China. Lake is a name card of Wuhan.

Hot and humid weather. Wuhan is very hot and humid (due to the abundance of  lakes and the Yangtze River) in summer and generally lasts for 5–6 months. People begin wearing shorts and T-shirts in May and end in October, even November…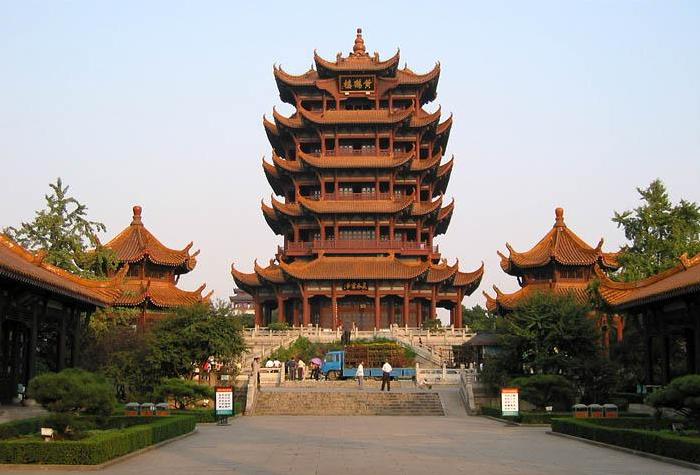 The city is beautiful, especially during sunrise, sunset and at night. There are many places you can go for sightseeing and also many old buildings built with ancient Chinese architecture.


Maxxelli's new office in Wuhan
Maxxelli Wuhan j
ust moved into the amazing WeWork office in the middle of March. We are now working in a brand-new WeWork office located at Huaihai Road, Jianghan District. Our new location has very convenient transport, close to the metro line 7, and in the central part of Wuhan Business center. With a friendly and enthusiastic community team, free drinks and delicious breakfast every Monday, the new workspace is aiming to create a comfortable and inspirational working environment – as well as a venue to meet like-minded people. WeWork is changing Wuhan's working habits by inspiring people around the city – and Maxxelli has the same goal.
Are you interested in the new office and would you like to see how it looks from inside? Feel free to stop by and see our brand new office! Please contact our Manager:
Location:
7th floor, Oceanwide Fortune Center, 189 Yunxia Road, Jianghan District
Name:
Dan Huang
E-mail:
d.huang@maxxelli-consulting.com
Phone number:
13647239082
Interested in visiting any of the Maxxelli locations? Feel free to get in touch with us and we will show you around in any of our offices.
Maxxelli's team at WeWork opening party!
In the first week after moving into the WeWork office, we were invited to the WeWork opening party, a very insightful invitation. This gave Maxxelli the opportunity to reconnect with our clients and friends – to discuss latest developments and enjoy a great evening together. The opening party aimed to bring out the significance of Wuhan's location and historic importance. The performance and opening ceremony expressed the collision of traditional and modern culture in Wuhan. Tasteful food and drinks, dance performances and a great venue to mingle with new & old friends – new energy to exxcel in Wuhan's new chapter.