08 Apr

Top 10 emerging cities in China
#10: Chengdu
The provincial capital of western Sichuan province, Chengdu, has emerged as a favorite among foreign investors in recent years thanks to its geographical position, with access to the wider south-western market.
The city's mayor has taken it upon himself to bring in a slew of Fortune 500 companies to boost job creation and increase wages and several technology companies, such as Intel, Dell and Texas Instruments, have already set up shop.
#9: Zhengzhou
Located in the Yellow River Valley, widely referred to as the cradle of Chinese civilization, Zhengzhou, the former capital of the Shang Dynasty, has transformed into an industrial city of nine million.
Merchandise exports in this high-density zone grow at a compound annual rate of 53 percent, the second highest on the EIU's index.
#8: Zhuzhou
The prefecture-level city of Zhuzhou is part of the ChangZhuTan Golden Triangle, a major economic development zone in Hunan province, and was one of the first to embrace heavy industry once the People's Republic of China was founded in 1949.
Heavy reliance on machine and chemical manufacturing in previous decades made Zhuzhou one of the country's ten most polluted towns, but officials are hoping that a new focus on services will help transform the city's image.
#7: Huaibei
One of China's most important energy bases, Huaibei, was built on the Xiangshan Mountain in the Anhui province and boasts more than 35 billion tons of perspective coal reserves, according to the Anhui government.
Home to Huaibei Mining, one of China's largest coal companies, the city is also a key player in the regional transport network, with railways connecting to northern and eastern provinces.
#6: Huainan
Also located in Anhui's resource-rich landscape, Huainan has been ramping up efforts to diversify from energy production to manufacturing.
"The export boom in Huainan has been based on equipment manufacturing, textiles and consumer electronics-products that in the past may have been produced in the neighboring coastal provinces," the EIU said.
#5: Suqian
The city of Suqian is expected to record China's highest metropolitan population increase, growing at a 3.2 percent compound annual rate until 2019, according to the EIU.
While it remains underdeveloped compared with its heavily urbanized peers in the Jiangsu province, a growing consumer market makes it an attractive bet. Consumer spending per head is growing around 8.4 percent, the EIU said.
#4: Chongqing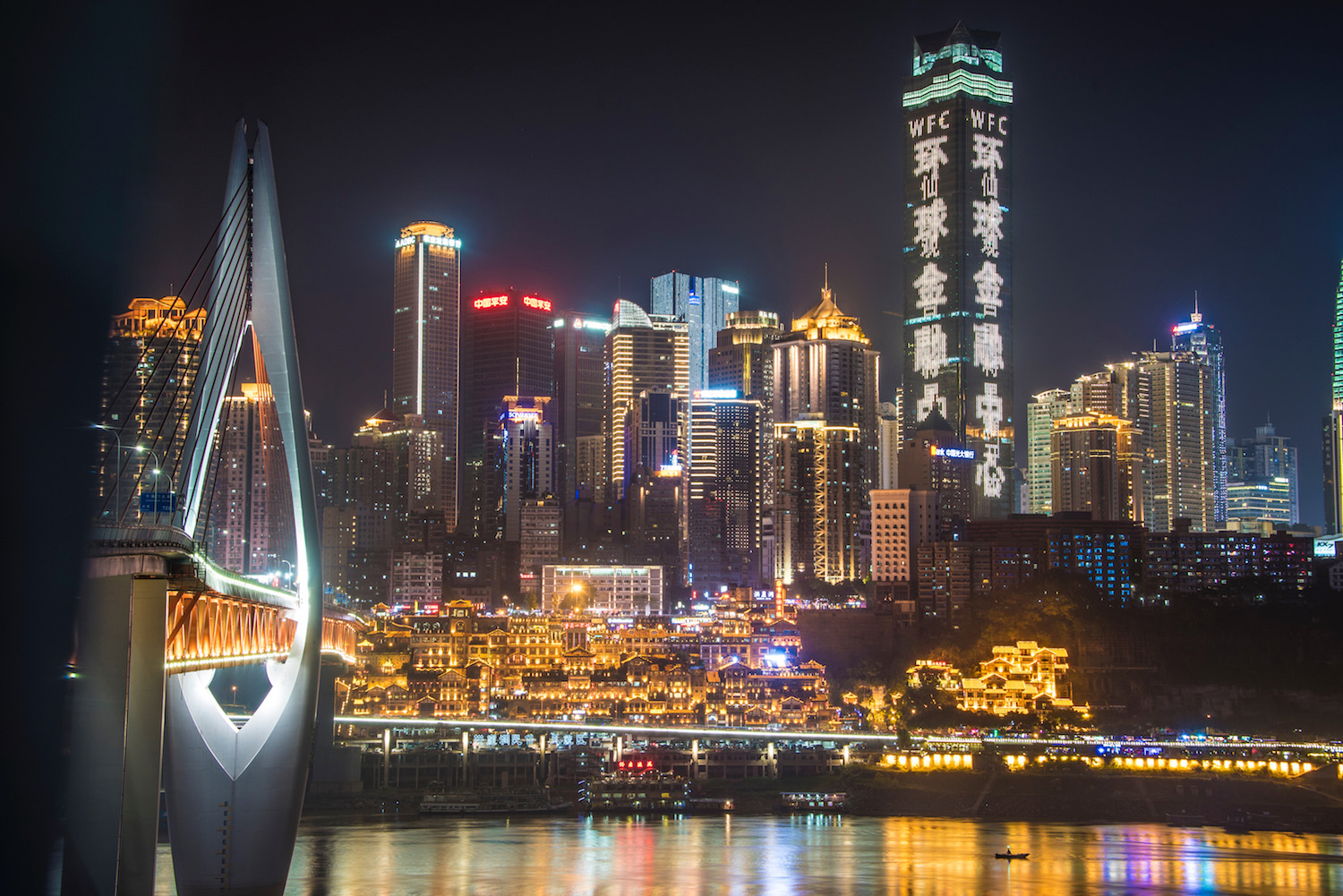 One of the few names remaining from the EIU's last ranking five years ago, the western municipality of Chongqing has an especially bullish outlook.
"Although the Western Development Strategy favored by the government in the 2000s has petered out, President Xi Jinping's One Belt, One Road plan to boost regional connectivity will benefit western cities with transport links to neighboring countries," the report said.
A high-speed rail link with onward connections to Central Asia and Europe is also due to be completed in the coming years, alongside southward links to Southeast Asia.
#3: Hengyang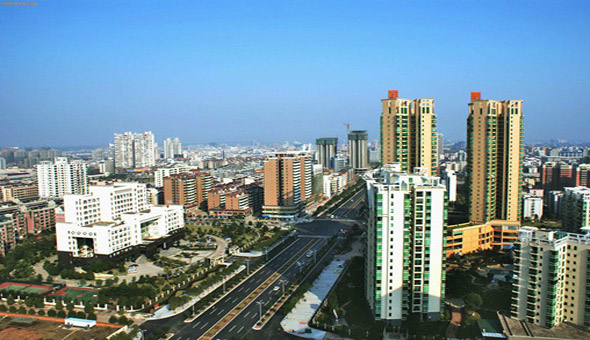 Known as the "Bright Pearl in Southern China," Hengyang is the second-largest city in Hunan province.
It recorded the second-fastest rate of investment growth nationwide between 2008 and 2013, and those funds were used to enhance its technological transformation, especially for light-emitting diode (LED) manufacturing, the EIU noted.
Taiwanese electronics contract manufacturer Foxconn has been a major player in that regard, with the construction of an industrial park.
#2: Xiangyang
"Endowed with locational advantages, a solid labor pool, relatively good infrastructure and strategic government support, the second-largest city in Hubei province has become more appealing to investors," the EIU said.
Xiangyang has also built an industrial park to attract businesses relocating from the southern manufacturing powerhouse of Shenzhen.
Plans are underway to deepen connections with external markets; the city is set to replace Chongqing as the starting point for the Yuxinou railway, a freight line that connects China with Europe via Central Asia.
#1: Guiyang
As capital of a poor western province, Guiyang's sudden development into China's 'Big Data Valley' has brought astonishing change, with Foxconn and Tencent already drawn to the city. While China's growth has generally been powered by top tier eastern cities, Guizhou posted the third fastest economic growth among China's 31 provinces last year, and Guiyang was ranked as best performing city in 2016. Tax incentives, state support and lower costs have helped draw companies including Microsoft, Huawei, Hyundai Motor, Tencent, Qualcomm and Alibaba to Guiyang. A partnership with India's NII Tfor a Professional College of Electronics has been agreed, and a Chinese-UK data park of 30 companies will jointly develop health technology. Several British universities are exploring Guiyang-based collaborations. The government has projected that investment into Gui An will increase by 11% to $3.34bn (£2.6bn) this year, and create 30,000 jobs.