10 Jun

The Tier-system in China

China's city-tier classification is popularly used by businesses to guide their market entry strategy. China Briefing explores the criteria defining the respective city-tiers and their utility to determine whether the system is an effective and relevant tool for investors.

A common mistake made by foreign investors entering China is to approach the country as a single, unified market. In reality, the Chinese market is of enormous size, scale, and diversity.

China is home to some of the richest and biggest metropolises, and growing with extreme rates. Shanghai for example, has a GDP of almost $500 billion in 2018 and is expected to reach the $500 billion in 2019. This is almost as much as the GDP of the whole of Argentina.

China is also home to much smaller, lesser-known cities like Gannan in the north-central province of Gansu, with a population of 710,000 whose GDP recorded in 2016 was US$2 billion. In 2016, Shanghai's GDP per capita income was over US$17,000 and Gannan's was about US$2,876.

Consequently, the city-tier classification system offers foreign investors a practical tool to navigate the 613 (officially recorded) cities that make up China. Businesses use the tier categorization to track city development, market trends, and tax policies and incentives, among other things.

However, despite the popularity of the city-tier system, little is known about the precise criteria that determine the classification of a city in a specific tier. In this article, we briefly examine the parameters often cited as defining the scope of China's respective city-tiers and assess their utility and limitations.
What is the city-tier classification system?
The most common system of ranking Chinese cities is to categorize them into four respective tiers. 
Depending on how they score on the three most important indicators. Most of the cities fall inbetween different tiers, for example, a certain city can score a tier 1 classification on population but a tier 2 classification on the GDP indicator. Therefore some cities can be classiefied between certain tiers so for example a certain city can be seen as a tier 1,5 city.
Defining the criteria
In contrast to China's city clusters – which groups cities by geography, economic, and trade links – professional opinion continues to differ on what parameters are used to define each city-tier.
According to the SCMP exclusive on city-tiers, most factors used to define city-tiers fall within three macroeconomic categories: GDP, population, and politics. The cities are then allocated a tier – based on the average of these three factors.
The SCMP criteria resulted in: five Tier 1 cities, 30 Tier 2 cities, 138 Tier 3 cities and 480 Tier 4 cities.
More recently, Chinese news source, Yicai Global, released their own formula in the report "2017 China City Business Charm Ranking", categorizing Chinese cities into six tiers using the five measures below:
Concentration of commercial resources;

City's pivotability;

Citizen vitality;

Lifestyle diversity; and

Flexibility in the future.
The Yicai classification resulted in: four Tier 1 cities, 15 emerging Tier 1 cities, 30 Tier 2 cities, 70 Tier 3 cities, 90 Tier 4 cities and 129 Tier 5 cites.
However, indicators such as 'variety of lifestyle' and 'flexibility in the future' have been criticized as being vague and hard to quantify.
More novel indicators include measuring the presence of prominent Western brands, such as using the number of Starbucks stores to distinguish between a Tier 2 city and a Tier 3 city.
Market potential of lower-tier cities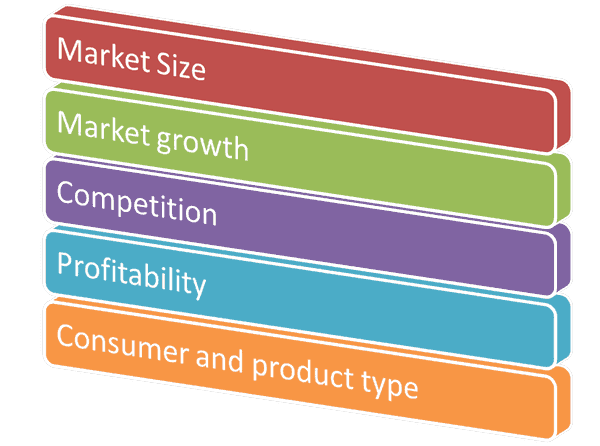 The city-tier system is a simple way for foreign investors to gain a birds' eye view of the myriad of markets that make up China. It can be used by investors to inform their market entry decision or to guide their expansion plans.
Companies might turn to the tier 3 & 4 cities due to the facts that they will face lower operational costs , mainly focussing on rent and salaries that they need to pay.
"For example, a manufacturing company may choose to locate themselves in a lower-tier city in order to capitalize on lower operational, land, and labor costs, or may choose a top-tier city for the quality of labor and local infrastructure that it has to offer."
In addition, the tier system can help brands understand the consumer dynamics of a particular city, before positioning themselves in a location most suitable for their business.
Foreign investors can also use the categories to unlock opportunities in lower and emerging tier cities that often go overlooked but will assume a larger proportion of the affluent middle class in the coming years.
According to data published by Morgan Stanley, the spending power of consumers residing in China's lower-tier cities is expected to grow to US$6.9 trillion in 2030. The market potential is huge due to the fact that , especially in the tier 3 and tier 4 cities , you can be one of the early adopters and capture market share in the particulair city relatively easier than in tier 1 or tier 2 cities, this is simply due to the fierce competition in these cities.
Ultimately a guide, not an exhaustive tool
China's city-tier classification continues to be a good reference point for businesses seeking a general overview of the Chinese market. However, the system is by no means comprehensive and should not be used in isolation.
The most crucial thing to take into account is the differences in local culture and taste preferences, which fall outside of what the city-tiers are able to measure.
An additional problem is that in opting for a 'best fit' assessment when assigning city-tier categories, the classification may overlook other unique socioeconomic, geographic, and cultural factors. This could be consumer behavior, GDP per capita, disposable incomes, exposure to international trends, and cultural preferences.
Indeed, a city can be first tier in terms of GDP and infrastructure but may have the consumer mindset more similar to third or fourth-tier cities – a factor that could lead to the success or failure of a brand.
Despite this, firms can still leverage the information derived from the city-tier classification to gain a quick overview of which cities will favor their business goals and brand marketability.
Finally, Maxxelli uses a lot of the tier-system terminology in its yearly China International City Index (CICI) research report, in which 2nd tier cities are examined for their level of internationalization. You can find more information and results of the CICI here.