30 Apr

Chinese Labour Day Holiday
History
Shortly after the founding of 'New China' in October 1949, Labor Day — called Laodong Jie (劳动节) in Chinese — was designated a legal holiday. During the chaos of the Cultural Revolution, it was elevated above almost all other holidays, as ancient celebrations were shunned as being too 'feudal'. Workers' cultural palaces were erected in major cities around the country.
Fast forward to the year 2000, when annual 'Golden Weeks' were first implemented. Originally, there were three of them — one for National Day, one for Chinese New Year and one for Labor Day. However, in 2007, the national holiday structure was once again altered, with Labor Day reduced to a three-day weekend. The pendulum of history had swung back in favor of tradition, as Tomb-Sweeping Festival, Dragon Boat Festival and Mid-Autumn Festival were all added to the officially recognized list of annual public holidays. Labour day is a time for family gatherings and fun. Unlike many Chinese holidays, the date of Labour day is based on the Gregorian calendar instead of the lunar calendar.
Labour day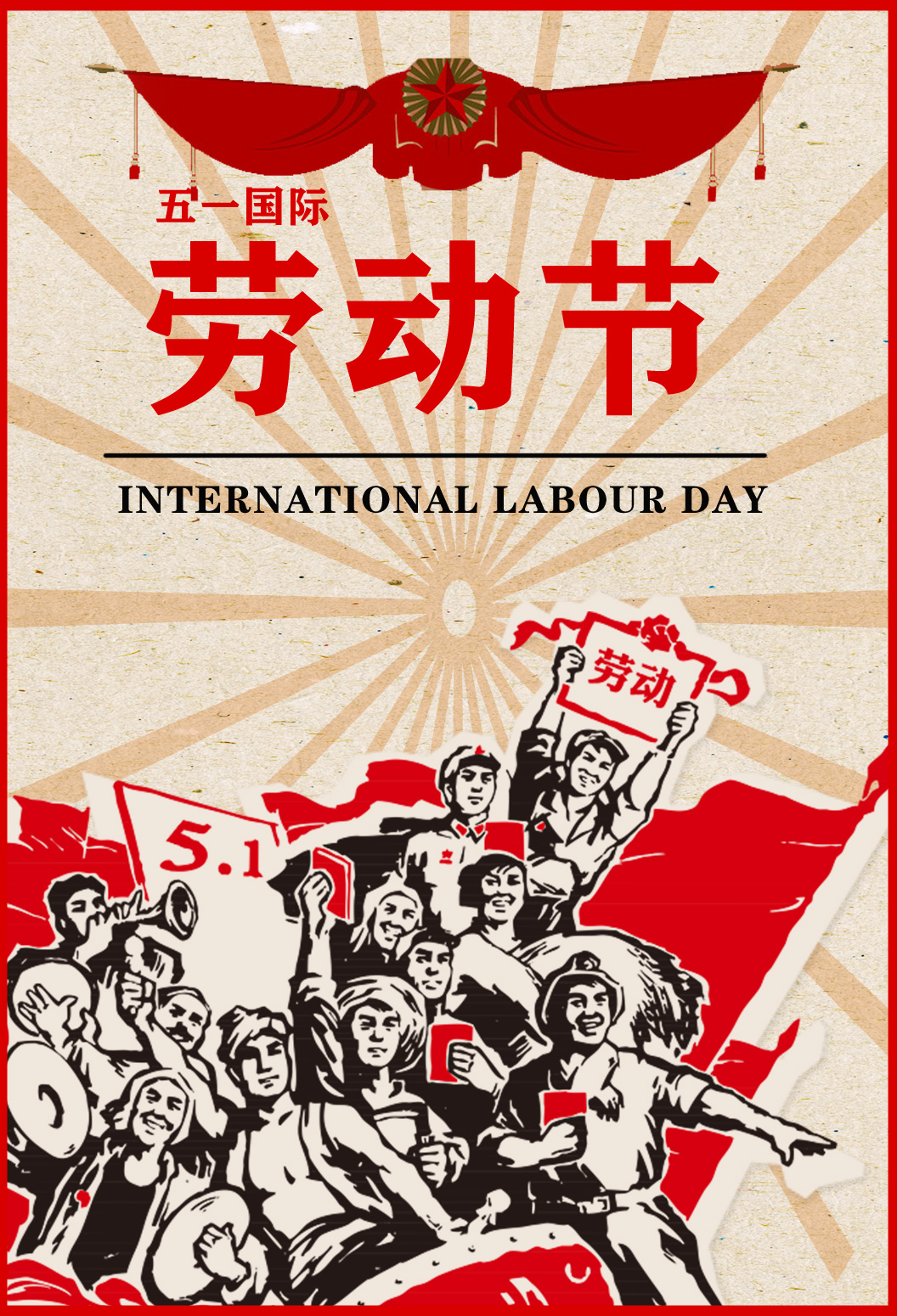 International Labour Day is three days long, but the days other than May 1 change every year. If Labour Day is on a Tuesday, the other two days will be on the Monday before and the Wednesday after. During Labour Day, travel volume is high and dense crowds can be expected. China's prime tourist destinations are frequently visited by both Chinese citizens and foreigners.
On International Labour Day holiday, Chinese people can enjoy a variety of activities in cities and in rural areas. Because of the warm climates during May in most of China, many people opt to enjoy outings in natural areas. People also choose to enjoy theaters and shows that are performed in cities. Street performances are also a common event that occurs on this holiday.
During International Labour Day and the days leading up to it, the Chinese government approves major discounts for goods in shops across the country. This is meant to stimulate the economy, but it also allows people to buy electronics, clothing, and other products at low prices. This has caused shopping to be a favorite Labour Day activity in China. While there are no special foods or cultural customs on International Worker's Day, there are plenty of activities offered by businesses. Restaurants and street vendors offer an opportunity for you to enjoy a good meal without worrying about cooking or work.